Trend towards low and no alcohol gathers pace, outstripping overall wine category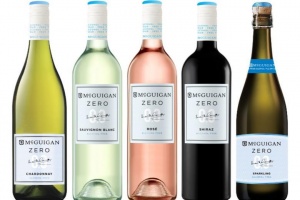 The global trend towards drinking less alcohol has seen the low and no alcohol sector growing by well above that of the total wine market in recent years.
Between 2015 – 2020 the average annual growth rate was 25%, and the IWSR has forecast that in the next five years, the sector will enjoy 15% per annum growth, compared to less than 1% for the overall wine market. However, the no and low alcohol segment of the drinks market is still very small, and accounts for only 9.3 million cases globally, which is less than half of one per cent of total consumption, according to a report by Wine Australia.
But as the trend for drinking less gathers pace, particularly amongst younger consumers who are driving the trend, then sales will undoubtedly follow. According to Wine Intelligence, 39% of regular wine drinkers around the world claim to be trying to limit their alcohol intake, while in Australia, the figure is even higher, with 46% of consumers across all ages and more than half (56%) of the 18-34 age group trying to cut back. Similar results were found in the UK where 39% of all regular wine drinkers said they were trying to cut back compared to 56% of younger drinkers. In the US, just over a third (36%) of regular drinkers said they were trying to curb their consumption, compared to nearly half – 49% of younger consumers.
Over a fifth (22%) of regular wine drinkers said they were cutting down by not drinking at all on some occasions, while 14% of respondents said they chose no-alcohol drinks, with 13% choosing low alcohol alternatives.
The key drivers for buying no or low alcohol drinks are 'it's better for my health', 'I enjoy the taste' and 'I like to stay in control', according to Wine Intelligence, while conversely, the top three barriers are 'not enough alcohol', 'not really wine' and 'I dislike the taste'. "The challenge for Australian wine producers is to make a no or low alcohol wine that tastes as good as a standard wine," says Wine Australia.
Low alcohol wine accounted for two thirds (66%) of the no/low alcohol category in 2020 and had more than double the value growth of the no-alcohol sector. However, for Australian wine consumed globally, no-alcohol accounted for 86% of consumption and enjoyed growth levels three times that of low alcohol wine.
In the US, meanwhile, low alcohol wine commands a much larger share than no-alcohol, largely because of the growing strength of the health and wellness movement. However, in most other markets, no alcohol wines are regarded as being superior in quality and better value. Other difficulties surrounding low alcohol products comes with their marketing, as there are strict rules around the use of the term, which vary from market to market. Additionally there is much consumer confusion around the terms low alcohol and reduced alcohol.
In the year ended June 2021 Australia exported 624,000 litres of reduced alcohol wine, a 155% increase compared with the previous year. Sweden was the biggest market, accounting for nearly half (48%) of this, followed by the UK with 15%. Over half (57%) of these products had an alcohol content of 0.2%, with 18% contained 0.5% alcohol. The average value of packaged reduced alcohol wine exports was $4.30 litre FOB compared with $7.13 per litre for overall packaged wine exports.