Italian exports on track to reach record high by year end, as shipments surge in first half of 2021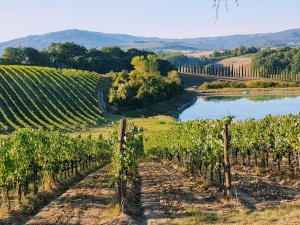 Italian wine exports are on course to hit a record high by the end of the year, when shipments are forecast to reach a value of €7bn.
Exports have surged by 16% in the first half of this year to reach €3.3bn, driven by particularly strong performances from sparkling wine which was up by 26%, while still wines grew by 16% with wines from Tuscany and Piedmont responsible for much of this growth.
Exports of bag-in-box wines, which benefited from consumers being in lockdown, were down by 7% due to in some part to competition from Spanish producers.
The US is the top destination for Italian wines, according to Unione Italiana Vini (UIV) where sales of the country's sparkling wines jumped by 75% on the 2015/18 average, compared to a 45% increase to France. Shipments of Italian still bottled wines were up 12% in the US in the first half of 2021, 18% in Germany and 19% in Canada. In the UK, however, still wine exports fell by 8%.
Piedmont was the Italian region which enjoyed the biggest growth in its overseas shipments, up by 24%, while wine from Tuscany grew by 20% according to Nomisma-Wine Monitor. "From the analysis of the data, a sort of 'revenge spending' has emerged that is driving the world wine trade and that affects medium to high-end wines," said director Denis Pantini.
Italy outperformed the market in China (+ 36.8% on 2020), Germany (+ 9.3%) and Russia (+ 29.4%), while it was below the average in the US, the UK and Canada. "Now it is necessary to support this growth, also with the help of the promotion and the new ceiling of €25 million at the starting line by the autumn," said the UIV general secretary Paolo Castelletti.
Giovanni Mantovani, general manager of Veronafiere and Vinitaly added : "The sector has, hopefully definitively, emerged from an unprecedented crisis.Now, particularly with our iconic wines, we are at the centre of the phenomenon linked to post-Covid revenge consumption: a driving effect from which to start again, consolidating market shares even more".
Photography: Amit Janco on Unsplash